Dine-In Seating is Back! 11am – 8pm Mondays – Fridays, 
4pm – 8pm Saturdays
Welcome To INGREDIENTS CAFE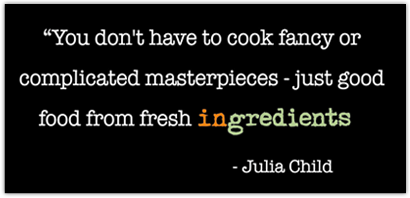 Grilled Black Angus NY-Strip Steak
A Select Cut of Strip Steak Grilled Your Way.
Set just so with Poached Fingerling Potatoes, Maitake Mushrooms, Sweet Corn,
Fire Roasted Heirloom Cherry Tomatoes all in Bordelaise.
Rebecca pairs a Double Canyon Cabernet a perfect complement.
Monday Nights at Ingredients Cafe
Try one of Rebecca's "Shaken With Love" drink specials!