Dine-In Seating is Back! 11am – 8pm Mondays – Fridays, 
4pm – 8pm Saturdays
Welcome To INGREDIENTS CAFE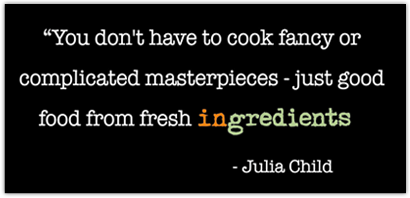 – Pot Roast with Style –
10/20 – 10/28
Short Rib Pot Roast with Whipped Mashed Potatoes blended with Root Vegetables,
Shaved Brussel Sprouts set in a  Braising Jus and topped off
with a Lemon Horseradish Creme Fraiche.
A Fabulous Early Fall Treat.
$32
Monday Nights at Ingredients Cafe
Try one of Rebecca's "Shaken With Love" drink specials!