Dine-In Seating is Back! 11am – 8pm Mondays – Fridays, 
4pm – 8pm Saturdays
Welcome To INGREDIENTS CAFE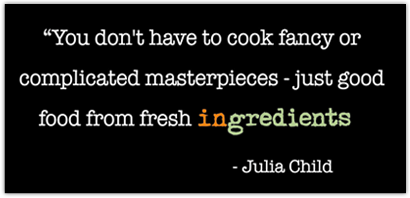 Shrimp Diablo
1/31-2/6
(or while supplies last)
Wild-Caught Shrimp set in Fresh Cut Linguine Noodles with a
House Made Vodka Pasta Sauce including Tomatoes, Basil and
a Touch of Dried Chili to give this Entree its name sake Diablo.
A Real Customer Favorite and right off our Regular Menu.
Give it a GO!
$29
Try one of Rebecca's "Shaken With Love" drink specials!