Dine-In Seating is Back! 11am – 8pm Mondays – Fridays, 
4pm – 8pm Saturdays
Welcome To INGREDIENTS CAFE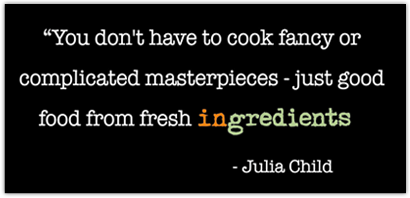 Scallops Our Way
6/29-7/2
(or while supplies last)
Scallops set in Hand Cut Fettucine, Garlic Herb Cream Sauce, Local Asparagus, Peas, Crispy Bacon Bits and topped with Fresh Microgreens.
$32
Cheese Plate
6/25-7/2
(or while supplies last)
There is something Celebratory about a Cheese Plate.
Paired with just the right Beverage and it's Party Time. This Ingredients version features 3 from Minnesota. Gorgonzola, Gouda Golden Marieke and Honey Cheve. A nice range complimented by Picked Pickles, Gala Apple Slices, Candied Walnuts, Fresh Fig and a Port Reduction. Served with Slices of Toasted French Baquette
$19
Try one of Rebecca's "Shaken With Love" drink specials!