Dine-In Seating is Back! 11am – 8pm Mondays – Fridays, 
4pm – 8pm Saturdays
Welcome To INGREDIENTS CAFE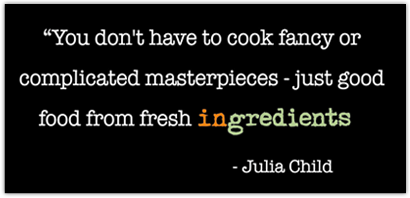 Chicken Schnitzel
3/29 – 4/3(or while supplies last)
Our Select Flattened, Breaded and Fried Chicken Cutlet.
Buttered Linguini Noodles with Spinach and Capers,
Fennel Napa Cabbage Slaw, Lemon Basil Vinaigrette
and a Dash of Chicken Thyme Au Jus.
So Tasty!
$22
Try one of Rebecca's "Shaken With Love" drink specials!